At Generations Women's Health, we strive to give you the best images of your baby. We promise to make and effort to get you the best possible images of whatever parts of your baby that can be seen during the exam. The most common parts of your baby, depending on gestational age, are the face, ears, hands, feet, spine, and full body.
If you desire to know gender and are planning a gender reveal event, we would encourage you to not schedule it in close promity to your ultrasound in order to allow for the event that your baby does not want to reveal itself!
This is considered a novelty ultrasound and the images are not reviewed by a radiologist or obstetrician. They are not able to be used for diagnostic purposes.
2D ultrasound is a grey-scale image in 2-dimensions. 3D ultrasound produces 3-dimensional images of your baby in flesh tones. The intricate details of your baby on 3D ultrasound are much more apparent and identifiable than on 2D grey-scale images. The 3D image is more "antique" in color rather than grey-scale.
HD live imaging is a special imaging package that shows the more realistic pink skin colors of your baby.
4D ultrasounds are 3-dimensional images in real time imaging. In other words, it is like watching your baby dance, wiggle, squirm, and open and close his or her mouth from an observation window!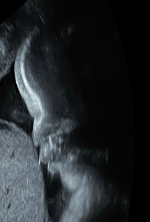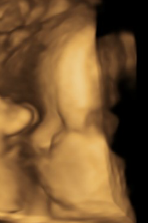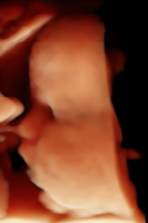 The  above images are the same 2D image rendered in different types of ultrasound views.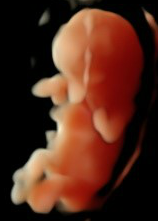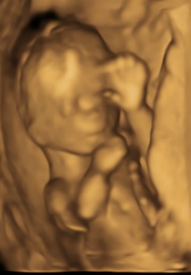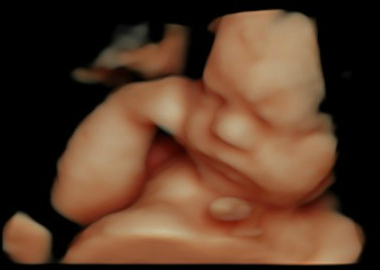 The ultrasound images above are images we obtained  ourselves and shared in our brochures with the patient's written consent.